Bernardo extraction system DC 500 E / 400 V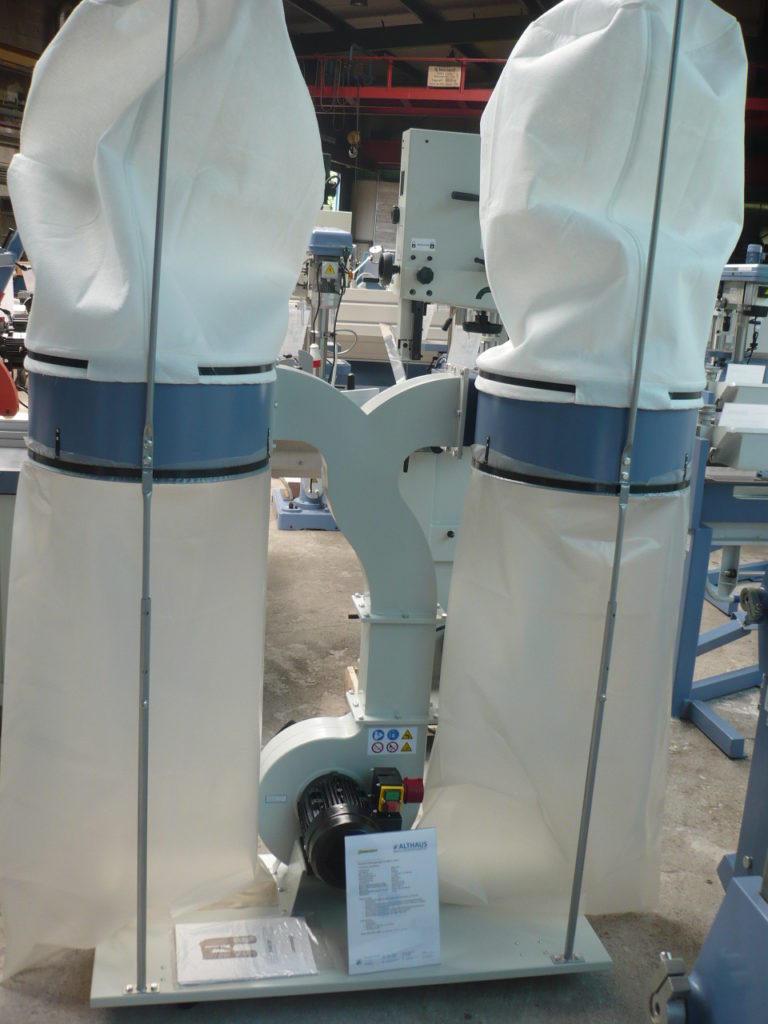 Location:
Lager Mudersbach
Description
Bernardo extraction system DC 500 E / 400 V
Technical specification
Air performance 3900 m³/h
Filter surface 2.9 m²
Max. negative pressure 1800 Pa
Suction connection Ø
1 x 150mm / 3 x 100m
Chip bag capacity 2 x 300 l
Idle speed 2950 rpm.
Sound pressure 89.4 dB
Engine power output S1 100% 2.2 kW (3.0 hp)
Motor input power S6 40% 3.0 kW (4.2 HP)
Voltage 400V / 50Hz
Machine dimensions (W x D x H)
1150x730x2150mm
Weight approx. 52 kg
Characteristics
• Steel impeller insensitive to small pieces of wood being sucked in
• Constant extraction performance, guaranteed even during longer periods of operation
• Effective increase in extraction performance through retrofittable fine dust filter cartridges FP 2 or FP 3
• For connection to stationary and mobile woodworking machines
• Simultaneous connection of three machines possible
• Increased mobility thanks to standard running gear
scope of delivery
• Filter bags
• Chip bags
• Adapter 1 x 150mm / 3 x 100mm
• Driving device
Changes and errors in technical data, information and prices as well as prior sale possible!