Multi-rip saw SCM type. M2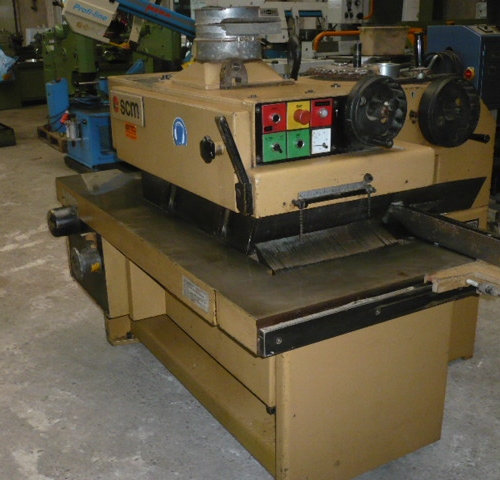 Location:
Lager Mudersbach
Description
Multi-rip saw SCM type. M2
Maximum cutting height: 120mm
Chain width: 220mm
Saw blade diameter: 200mm - 350mm
Saw blade bore: 70mm
Worktable dimensions: 1640x900mm
Working table height 750mm
Feed speed stepless: 6-48m/min.
Saw shaft speed: 3600 rpm
Passage on the right: 600mm
Suction connection: 180mm
Engine 19.6kW
Machine dimensions approx. LxWxH: 1800mm x 1700mm x 1500mm
Weight: approx. 1430 kg
Changes and errors in technical data, information and prices as well as prior sale possible!