Band saw – vertical Victor LCM-360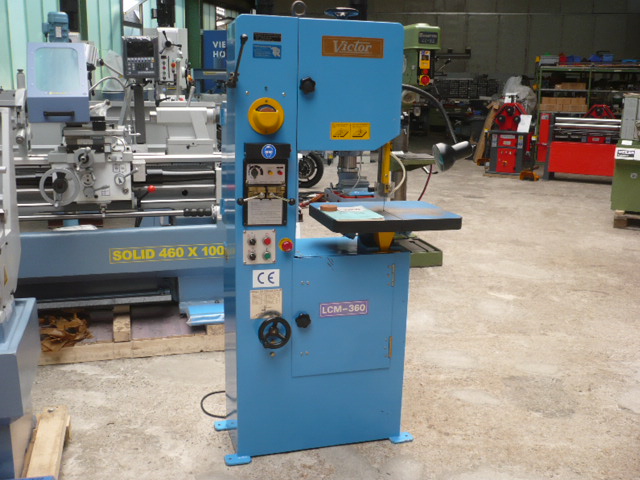 Location:
Lager Mudersbach
Description
Band saw – Vertical Victor LCM-360
Details
Roll diameter 400mm
Projection 360mm
Workpiece height 200mm
Total power requirement 3 kW
Machine weight approx. 350 kg
Space requirement approx. 800x500x1800 m
Saw band dimensions 2500x12x0.7 mm
Table tiltable +/- 15 degrees
Table surface 500×500 mm
Cutting speed 30 – 90 m/min Continuously variable
Accesories
Strip welding device
Belt grinding device
Changes and errors in technical data, information and prices as well as prior sale possible!