Pipe drilling machine Hebö RBV 12 SV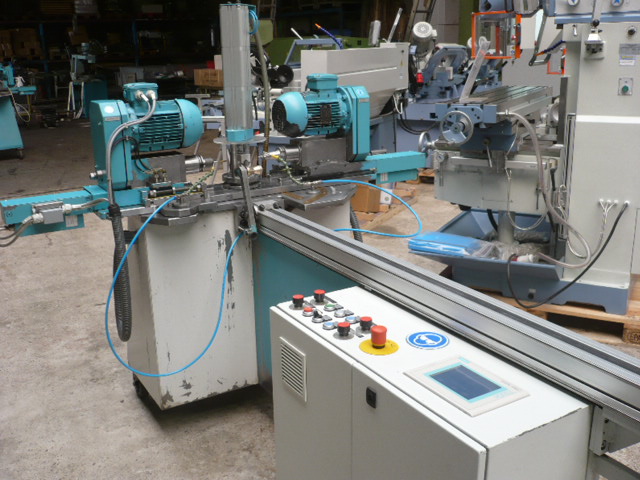 Location:
Lager Mudersbach
Description
Pipe drilling machine Hebö RBV 12 SV
the RBV12 SV is a semi-automatic tube drilling machine
for economical series processing
of profiles, e.g. in railing construction,
Shelf system construction or in the furniture industry.
In contrast
this machine has the RBV12
over a
Automatic. After clamping
you can freely program your profile by hand
have it processed automatically.
The RBV12 SV is included for optimal maintenance
equipped with a diagnostic function.
Technical data RBV 12 SV
Round tube: max. 2 "(60.3 mm)
Square tube: max. 50 × 50 mm
Flat material: max. 50 × 10 mm
The maximum material length is 3000 mm
Speed: 0-2250 U / min
Feed drilling unit: 0-300 mm / min
Feed carriage: 10 mm / s
Motor rated power: 6.8 KW
Weight: 415 kg
Dimensions: 4100 x 1672 x 1450 mm
Further information will follow, it's best to call!
Changes and errors in technical data, information and prices as well as prior sale possible!