Pipe drilling machine Hebö RBV12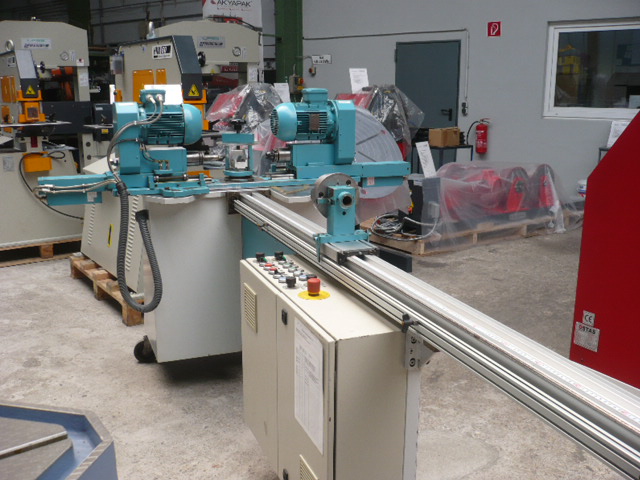 Location:
Lager Mudersbach
Description
Pipe drilling machine Hebö RBV12
The RBV12 pipe drilling machine is
for professional requirements. With their
You can get help quickly, in a variety of ways and precisely
Pipes (up to 3"), square pipes (up to 80 x 80 mm),
T-profiles (up to 80 x 80 x 8 mm), double posts
(up to 80 x 10 mm) and flat materials (up to
80 x 10 mm) (with special recording).
The RBV12 is suitable for drilling and diagonal drilling
up to 60°, flow drilling, core hole drilling
and thread forming of steel, stainless steel and
other metals.
Because of their two drill heads you can
Edit the profiles on one or both sides. A
The drilling is precise
Guided tours excluded.
Further information will follow, it's best to call!
Changes and errors in technical data, information and prices as well as prior sale possible!