Center lathe Weiler Matador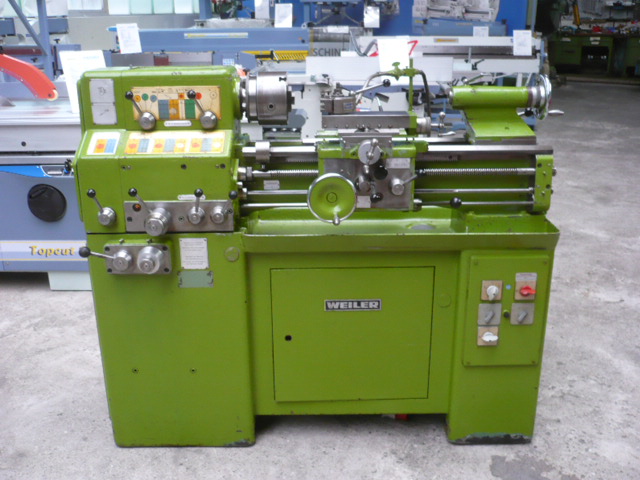 Construction year:
Unbekannt
Location:
Lager Mudersbach
Description
Center lathe Weiler Matador
Top height 150 mm
Tip width 500 mm
Gr. Circumference diameter over bed 300 mm
About cross slide 160 mm
Spindle bore 36 mm
Mounting taper of tailstock quill MK 3
24 spindle speeds 15 - 3550 rpm.
Feed rates along 0.01 - 0.704 mm
plan 1/2 d. longitudinal feeds
Dimensions: L 1.50 x W 0.80 x H 1.25 m
multifix
Weight: 605 kg
Changes and errors in technical data, information and prices as well as prior sale possible!