Bernardo universal combination machine CWM 150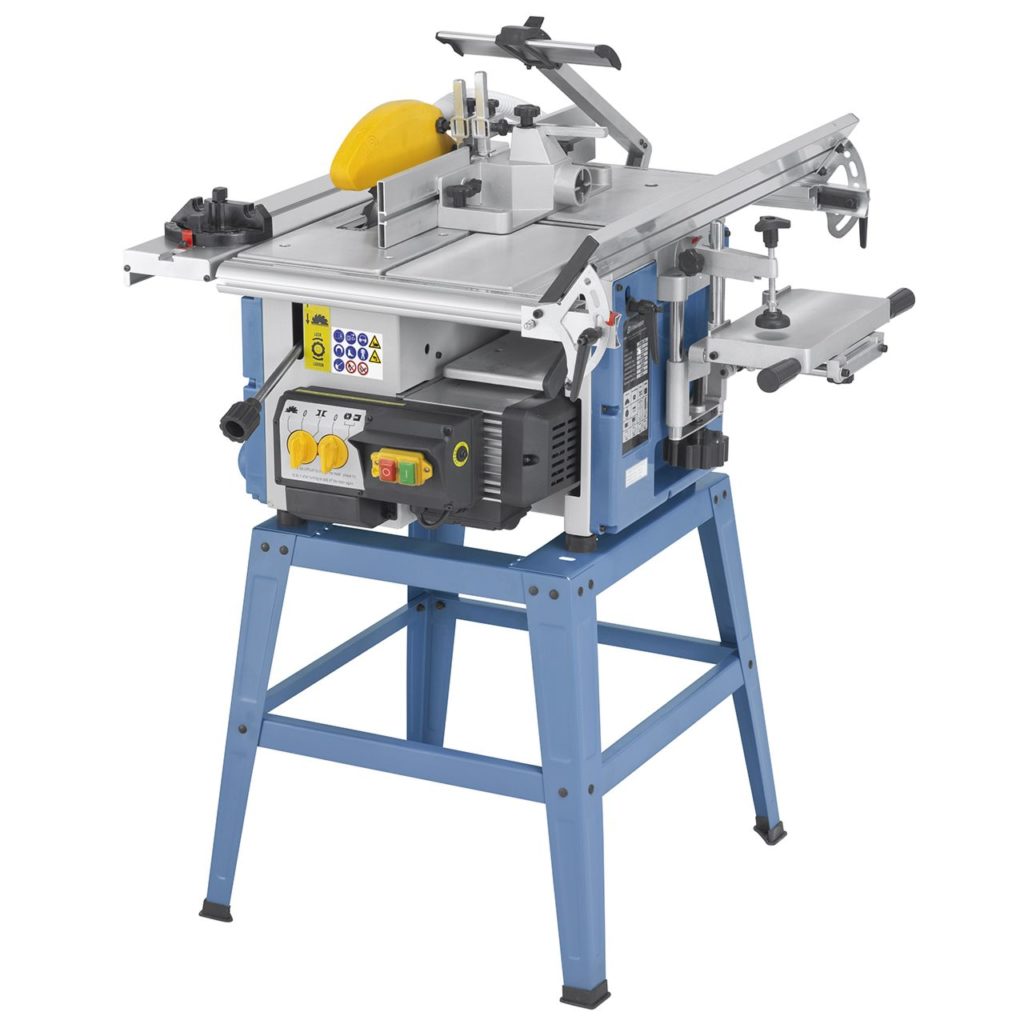 Location:
Lager Mudersbach
Description
Technical specifications
Surface planer
Dressing width 155 mm
Table length 615 mm
Table height 845 mm
Planer shaft speed 6000 rpm
Planer knife 2 pcs.
Plane shaft diameter 45 mm
Dressing fence 735 x 100 mm
Planing fence can be swiveled 90 ° to 45 °
Max. Chip removal 1.5 mm
Thicknesser
Table length 310 m
Planing width 150 mm
Thickness passage, min / max. 10 - 92 mm
Max. Chip removal 1.0 mm
Feed speed 7.0 m / min
Extraction connection Ø 50 mm
circular saw
Table dimensions 420 x 615 mm
Table height 845 mm
Sliding table 745 x 120 mm
Trimming length 510 mm
Max. Saw blade diameter 200 x 30 mm
Max. Cutting height 90 ° 65 mm
Cutting width at the rip fence 370 mm
Main saw blade speed 4200 rpm
Extraction connection Ø 60 mm
Milling machine
Height adjustment 45 mm
End mill holder 6, 8, 12 mm
Spindle speed 9000 rpm
Slot drilling device
Drilling table size 260 x 125 mm
Drill holder 6, 8, 10 mm
Max. Drilling depth 45 mm
Drilling width 95 mm
Height adjustment 60 mm
Motor output 1.0 kW (1.36 PS)
Voltage 230 V.
Machine dimensions (W x D x H) 900 x 800 x 1000 mm
Weight approx. 49 kg
characteristics
Precision-mounted 2-knife shaft with HSS planing knife
Aluminum sliding carriage complete with miter fence
All switching elements are clearly laid out in an electrical panel
appropriate
Versatile application possibilities in the smallest of spaces
All aluminum parts (format table, stops, ...) are anodized
Optimal price-performance ratio for hobbyists and do-it-yourselfers
Ideally suited for the precise planing of boards, strips, beams, ...
scope of delivery
Planer knife 157 x 17 x 3 mm
Dressing fence
Slot drilling device
Hold-down
Miter fence
Sliding table
Cutter protection hood
HM saw blade 200 x 2.6 x 30 mm / 20 teeth
Saw blade protection hood with suction connection
Connection hose with Y-piece
Underframe
Push stick
Operating tool
Changes and errors in technical data, information and prices as well as prior sale possible!