Bernardo roller conveyor RB 10 – 3000 A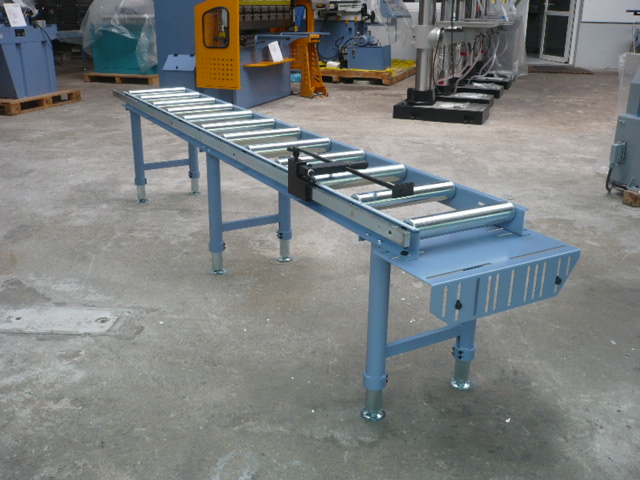 Location:
Lager Mudersbach
Description
Bernardo roller conveyor RB 10 – 3000 A
Technical specifications
Track length 3000 mm
Roll width 360 mm
Roll diameter 60 mm
Height adjustment 620 - 1055 mm
Load capacity, max. 900 kg
Standpipe diameter 50 mm
Weight about 70 kg
Characteristics
Foldable material stop, can be used either on the right or left
Height-adjustable, galvanized steel tubes with leveling feet
The frames of the roller conveyors consist of a stable U-profile
Trouble-free and efficient material transport for the supply and removal of workpieces
Secure workpiece support through massive and heavy-duty, galvanized steel rollers
Universally applicable for e.g. metal circular saws, band saws, woodworking machines, ...
Easily movable stop carriage, the material stop can be folded up as an option
Changes and errors in technical data, information and prices as well as prior sale possible!