Fastech 3-roll bending machine FRM 1250 x 90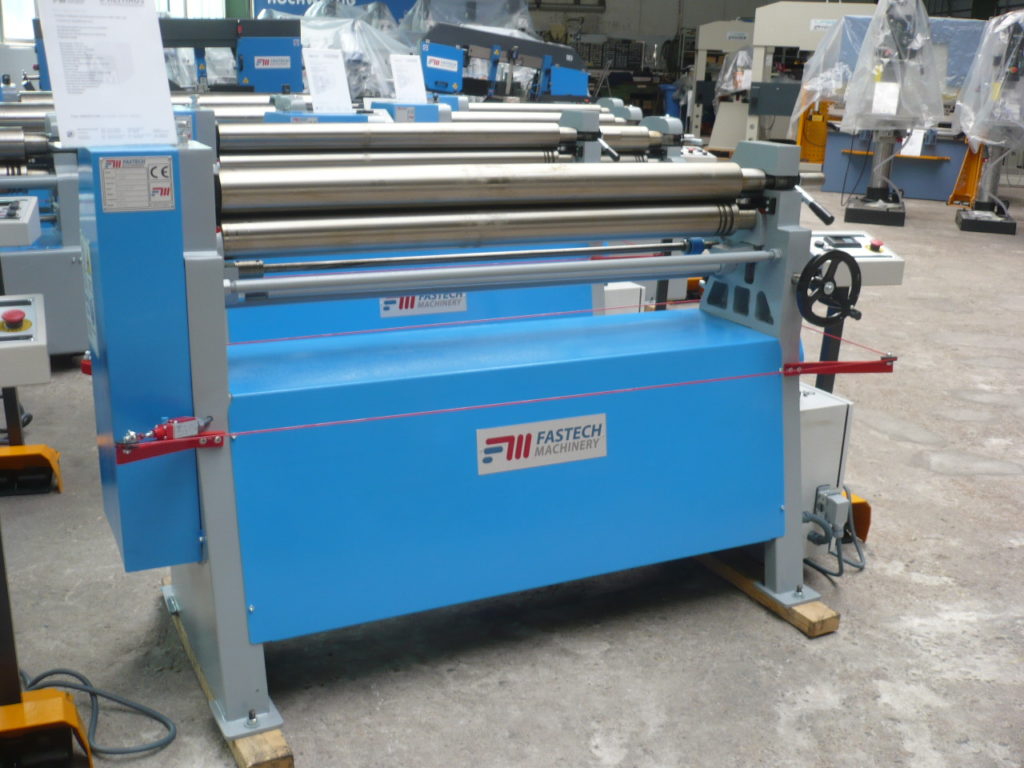 Location:
Lager Mudersbach
Description
Fastech 3-roll bending machine FRM 1250 x 90
Technical specifications:
Special equipment included in the price:
hardened rollers
motorized rear roller adjustment
digital display
Sheet width 1250 mm
sheet thickness 3.0 mm max.
Bend sheet thickness 2.5 mm
Roller length 1250 mm
Roller diameter 90 mm
smallest bending diameter 130mm
Weight 500kg
Dimensions LWH 1950 x 900 x 1130 mm
Engine: 1.1KW
Furnishing:
Upper and lower roller electr. driven
Swing-out top roller
conical bending device
asymmetrical roller arrangement
self-braking main motor
separate control and operating panel
safety line
Values apply to St-37 / 240 N/mm²
CE mark
Changes and errors in technical data, information and prices as well as prior sale possible!