Bernardo workshop press WK 20 FH Pro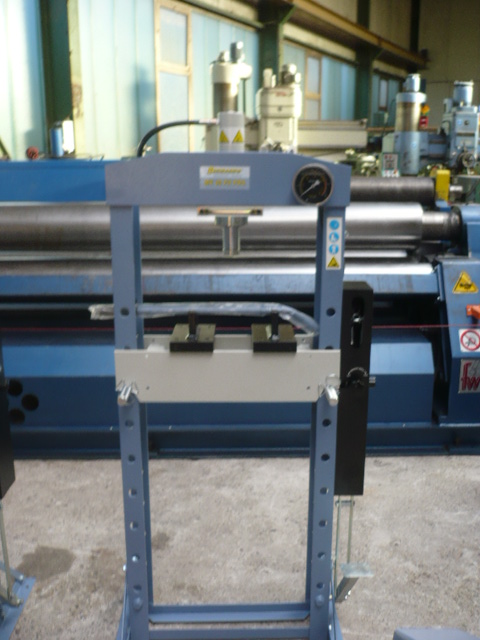 Location:
Lager Mudersbach
Description
Technical specifications
Pressure force 20 to
Piston stroke 185 mm
Table width 170 mm
Passage (E) 510 mm
Passage (F) 130 mm
Distance cylinder - table (F1) 40 mm
Distance cylinder - table (F2) 965 mm
Cylinder movable (M) 175 mm
Width (A) 730 mm
Depth (B) 560 mm
Height 1 (C) 1525 mm
Height 2 (D) 1630 mm
Weight approx. 112 kg
properties
As standard with a pressure cylinder that can be moved to the left and right
For aligning, pressing, bending, assembling gears, discs, etc.
Standard with foot pedal and hydraulic
Hand pump for piston delivery
Serially with support prism for aligning shafts
Serially with automatic piston retraction through integrated retraction spring
Height-adjustable press table with locking bolt
Large-sized manometer for reading the pressure force
Including two-stage hydraulic pump
Robust construction through welded steel frame
Changes and errors in technical data, information and prices as well as prior sale possible!