Scantool industrial belt sander 150 x 2000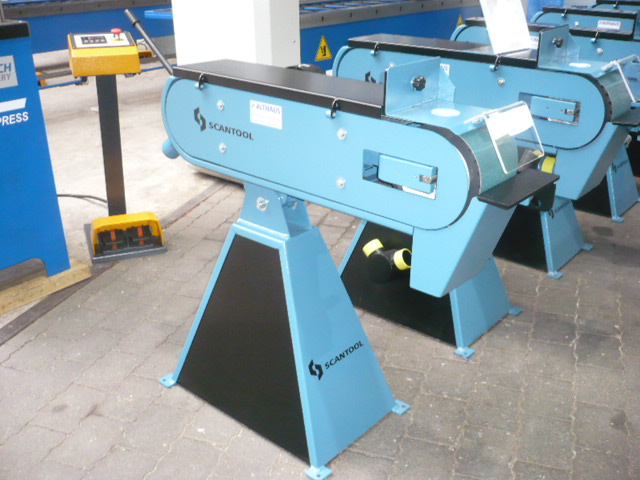 Location:
Lager Mudersbach
Description
Scantool industrial belt sander 150 x 2000
Sanding belt 150 x 2000 mm
Working width: - 150 mm
Motor: - 4.8 HP
Speed: - 34 m / sec.
Table height: - 475 to 1240 mm
Sanding belt dimensions: - 150 x 2000 mm
Surface grinding surface: - 530 mm
Weight: - 100 kg
The industrial belt sander models scan tool
75 x 2000 and 150 x 2000 are powerful quality machines,
built according to the strictest environmental and safety regulations.
The belt sanders come with a motor brake, adjustable working height, eye protection, angle stop and motor protection switch as standard
Zero voltage release built. The low-noise machine with CE mark is ideal for grinding all metals.
Motor protection switch with zero voltage release
Separate emergency stop
Motor brake
Adjustable angle stop
Eye protection
The continuously adjustable working height enables an ergonomically correct working position
Perfect construction for fast, effective and safe grinding
Self-adjusting strap tension
Danish top quality
Changes and errors in technical data, information and prices as well as prior sale possible!