Bernardo folding machine with segmented upper, lower and bending beam TB 1020 Flex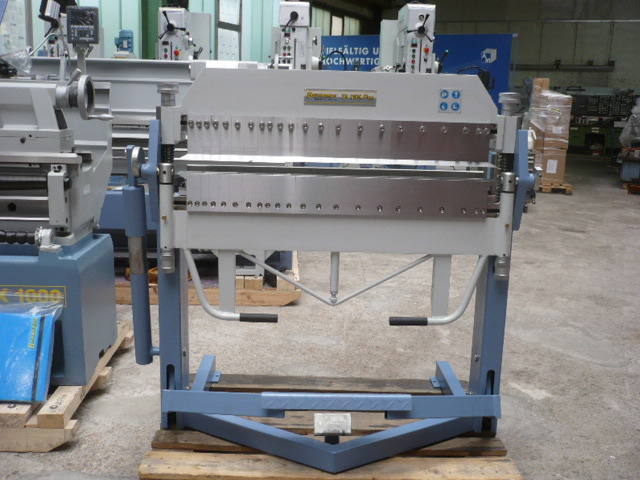 Location:
Lager Mudersbach
Description
Technical specifications
Working length 1020 mm
Max. Sheet thickness (400 N / mm2) 2.0 mm
Max. Opening width with segments 48 mm
Max. Opening width without segments 150 mm
Max. Passage height closed 125 mm
Bending angle 0 - 135 °
Back gauge 600 mm
Working height 900 mm
Width 1400 mm
Depth * 1070 mm
Height 1260 mm
Weight approx. 430 kg
* with back gauge
properties
Piano inserts in the upper, lower and bending beam result in a large number of bending options
Cassettes and special profiles with opposite bends are easy to implement with these models
Universally applicable bending machines for plumbing and repair shops
Simple swivel movement of the bending beam using a bow handle
Easy adjustment of the upper beam for efficient work
High upper beam for producing high-edged profiles
Large flat guide for precise work
An auxiliary cylinder supports the bending process during folding
scope of delivery
Segmented upper, lower and bending beam
Back gauge
Corner segment left / right each 75 mm | 25 | 30 | 35 | 40 | 45 | 50 | 75 | 100 | 200 | 270 mm
Changes and errors in technical data, information and prices as well as prior sale possible!